Welcome to The Travel Bug Website!
You have many options available when you decide to travel. Whether it is a quick little weekend getaway for two or a full blown vacation, the Internet can provide you with a wealth of information to make your travel planning at little easier. Your local travel agent may have some insider tips the Internet does not provide.
An all inclusive vacation is exactly how it sounds. Each vacation package will have its own specific details, but generally include airfare, hotel or other lodging accommodations as well as transportation to and from the airport, all meals and drinks, and sometimes tickets to shows available at the resort. The only thing you should have to pay for after arrival is anything that is done outside of the resort.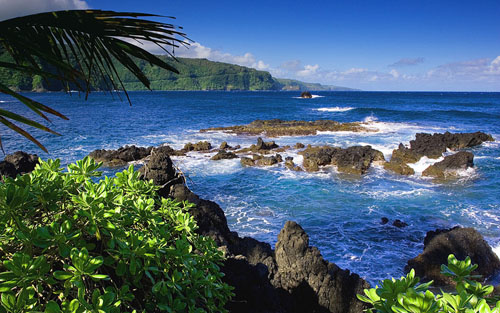 Hawaii's Coastline
You can create your own vacation package online from choosing the exact flight you want, many choices of hotels, rental cars, and you are often able to choose theme park tickets, show tickets, or tickets for other points of interest.
If a last minute weekend travel is what you're after and you are not too picky about the destination, there are many places that offer last minute deals at phenomenal discount prices. Usually they are trying to fill up seats on a flight or empty rooms at a hotel, but you are gaining what they have lost. You often get to stay at four-star hotels with all the amenities for a fraction of their normal prices.
There are great discount vacation deals available during the off peak seasons to many hot vacation spots. By researching for your travel accommodations, you will not only be more informed, but you may also stumble across a destination you did not think of or a sight seeing adventure you would want to try at a travel destination you have already chosen.